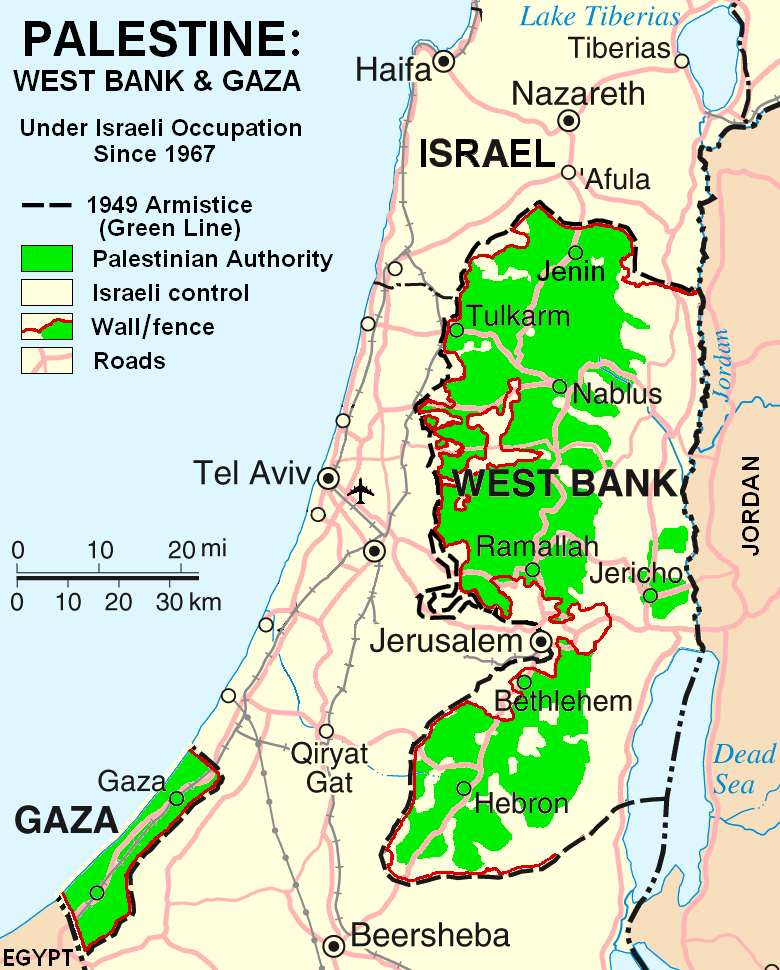 Groups that are part of the CAIA network agree with the basis of unity but organize their activities and actions in an independent manner.
CAIA-Victoria grew out of a series of five public meetings on the Palestine/Israel conflict, the last one consisting of a smaller "roundtable" with invited speaker Adam Hanieh of the Al Awda Right of Return Group, CUPE and CAIA. Previous invited speakers had included Dan Freeman-Maloy of York University, speaking on "AIPAC North", and Jon Elmer, Canadian freelance writer and photojournalist specializing in the the Middle East. All were admission-free, held at the University of Victoria during February, March and early April 2007 and were organized by the Victoria Peace Coalition with the co-sponsorship of VIPIRG and CUPE local 50, among others.

Shortly thereafter, CAIA-Victoria was formed as a separate independent group, loosely affiliated with CAIA and working in solidarity with the Palestinian call for an international BDS (Boycott, Divestments & Sanctions) campaign against Israeli apartheid until it complies with International Law. The first of a series of regular boycott picket actions against the local Chapters bookstore located at Douglas and View Streets occurred shortly after the roundtable and have continued.
A CAIA-Victoria Newgroup supplies interested parties with an email letter 3 times per week. It brings important comments and news to the interested members that sign up to receive the newsletter.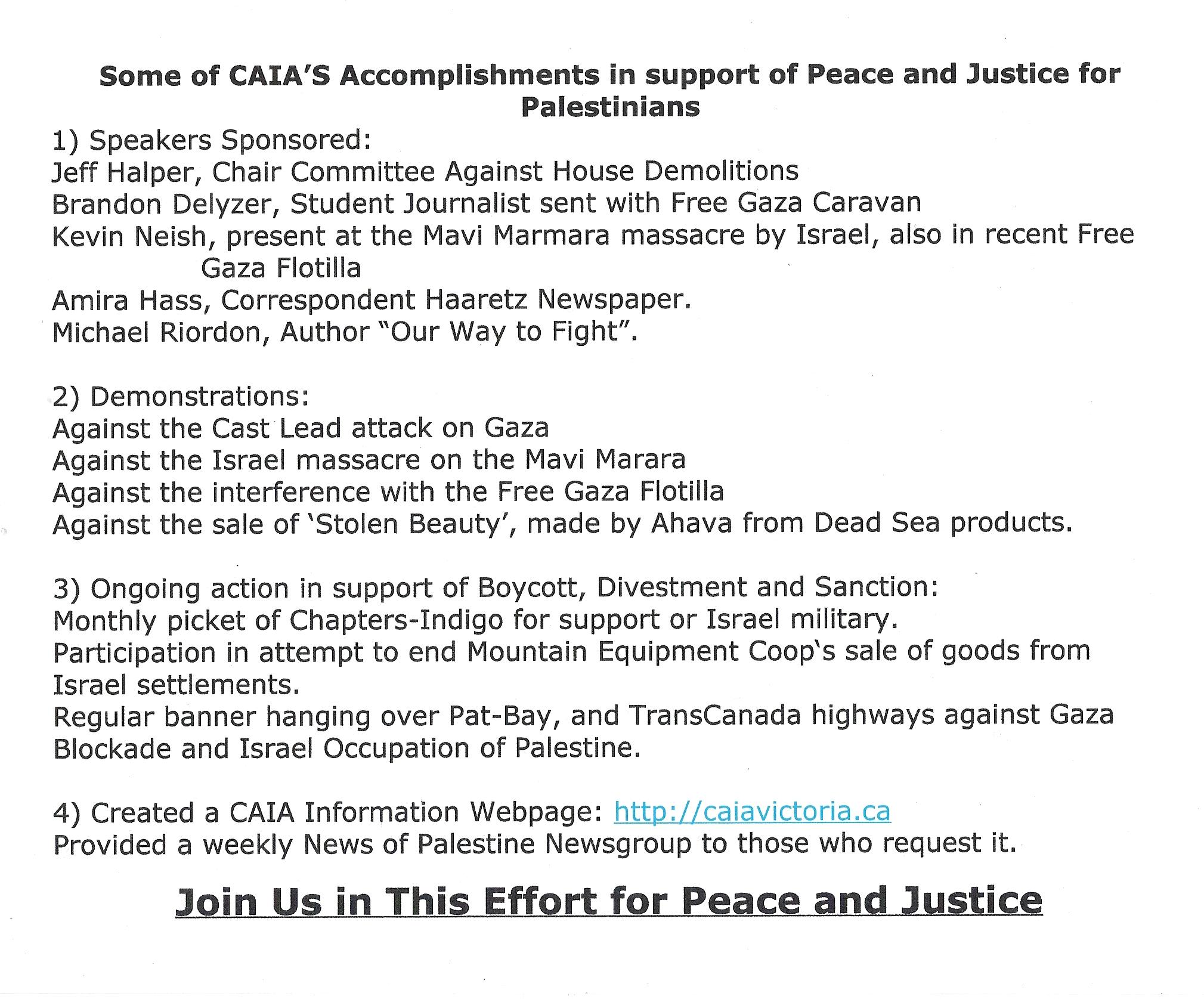 Present activities include invited speakers, demonstrations, boycotts, literature handouts, relevant movies, fundraising dinners, and promoting information web links.
Roving boycott demonstrations are held at the Chapters at Douglas and View Streets and other locations to stress the importance of Boycotts Divestments and Sanctions.
For those interested in joining our group, having us handout our information at your meeting or have us co-sponsor or participate in an event, please contact us at [email protected]